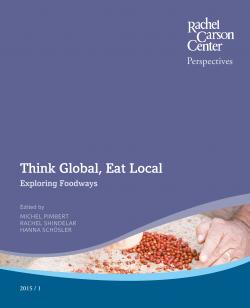 In the face of recurring environmental crises, interest in local food systems has evolved from a fringe trend to a full-fledged social movement. This volume of RCC Perspectives offers insights into the motivations, benefits, and limitations of local food systems.

Includes 8 articles:
The Popularization of Food Localization, How Local is Slow Food?, Critical Urban Gardening, The Ecological Sustainability of Local Food Systems, Revisiting Forgotten Foods, Linking Ourselves More Directly to the Land, Food Sovereignty and Autonomous Local Systems, What Should We Eat?